New to the Erzgebirge, looking for secure and interesting employment but don't have German citizenship?
You will find information here about whether and how you can work and live in the Erzgebirge.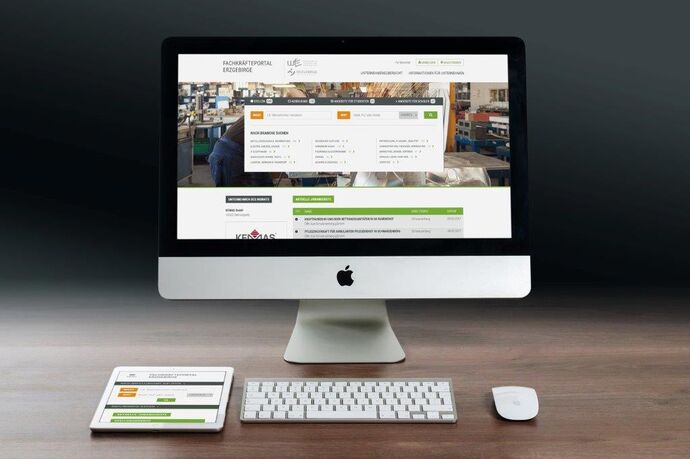 The Erzgebirge is an important business location with innovative companies in a wide range of sectors. The region is home to almost 16,000 companies, with the majority employing fewer than 250 people. In the Erzgebirge, around a third of people work in industry. The largest sectors are the metal industry, engineering, the automotive supply industry and the electronics and electrical engineering industries. The region also has many workshops, for instance in the construction and automotive industries.
Many small and medium-sized Erzgebirge businesses have attractive jobs to offer. Unemployment currently stands at around 5 %, the lowest rate in more than 20 years.
The regional economy is booming. For that reason, we are always looking for new professionals from outside the region. The Erzgebirge needs you!
Magnificent scenery, excellent job opportunities and prospects, the ideal environment for families – the Erzgebirge provides the perfect conditions for your career.
Come to the Erzgebirge – we have all sorts of jobs for you!
---
Looking for a job in the Erzgebirge Qualified Professionals Portal
Job hunting via the Federal Employment Agency Annaberg-Buchholz
EURES advisor, Annaberg-Buchholz Federal Employment Agency
ZAV - The International Placement Service - "International personnel services"
---