Day care centres and schools
Are you and your family new to the Erzgebirge and looking for educational provision and childcare for your child/children?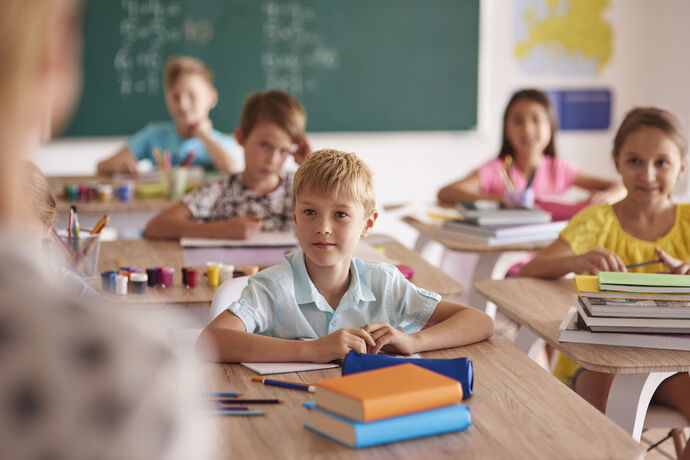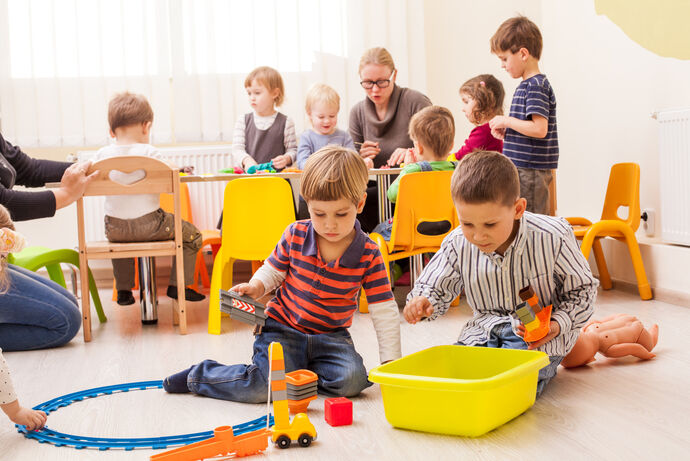 Magnificent scenery, excellent job opportunities and prospects, the ideal environment for families – you'll find all this in the Erzgebirge.
"Off to the Erzgebirge" – not only does the region offer a wealth of employment opportunities, it's also a fantastic environment for families. Parents with young children can make the most of their potential thanks to the region's variety of childcare options. With excellent childcare provision and a wide range of educational facilities, you can lay the foundations for a successful future in the Erzgebirge. Surrounded by nature, children can flourish and maximise their potential.
---
Childcare
The Erzgebirge offers excellent, wide-ranging childcare provision. If your child attends kindergarten (Kiga) or a day care centre (Kita), it will make it much easier for them to get to know other children and learn German. It will also make their subsequent transition to school smoother. Most children in Germany attend kindergarten from about the age of three. However, increasing numbers of institutions now offer places for younger children too.
A range of childcare provision – crèches, kindergartens, childminders or childcare centres – here in the Erzgebirge, your offspring are in the very best hands.
Numerous whole-day options – 6 out of 10 children of preschool age attend a childcare facility for more than 7 hours per day.
All state-run and private childcare facilities in the Erzgebirge district with contact details and capacity figures
Schools
In the Erzgebirge district (the Free State of Saxony), it is compulsory for all children under the age of 18 to attend school. Children must attend school from the age of six and receive a general education (primary school, secondary school) before moving to vocational or higher education. Access to state schools is free of charge. However, there are also private schools which usually require parents to pay fees.
The Erzgebirge district has a wide array of different educational establishments and many state and private schools.
Education and learning in the Erzgebirge - a range of options from primary school to higher education: 89 primary schools, 38 secondary schools, 12 grammar schools, 12 special schools, 43 vocational colleges
Schools and regional businesses work closely together in the Erzgebirge - Careers guidance and advice on further and higher education options have been prioritised here for many years www.wfe-erzgebirge.de
You will find the right school for your child in Saxony's school database.
Overview of educational establishments in the Erzgebirge district
The State Office for Schools and Education can provide more specific guidance on education. Some schools also offer a preparatory class that includes German as a second language.
Further information - contacts
Financial assistance for families
Do you need to apply for parental allowance or child benefit in the Erzgebirge district? Do you have questions about supplementary child allowance? You'll find information, regional contacts and application forms at www.familien-wegweiser.de.
---